Shelleen Kostabi – "Rosie"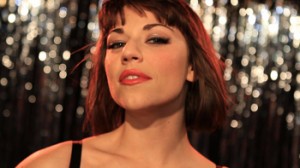 Shelleen brings years of formal dance training and real Burlesque experience to the role of Rosie.  She is a seasoned stage actress who studied at The New York Conservatory for Dramatic Arts. She's a company member of the 'Secret Theater,' in New York, where she recently played the title role in Shaw's Saint Joan.  More of Shelleen's stage credits include Medea, Kate in The Taming of the Shrew, and Elomire in La Bete at the Edinburgh Fringe Festival.
Jeannine Yoder – "Pippy"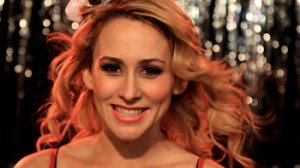 Lead roles in regional productions of Little Shop of Horrors and Guys and Dolls made Jeannine a natural fit for playing the role of the squeaky voiced, Pippy. Originally from California, Jeannine is a graduate of the American Musical and Dramatic Academy, and has been on Broadway and off-Broadway stages. She's also been seen on The Biography Channel and in Warner Bros. Gossip Girl. Most recently, the New York Times ran an article featuring her.
Monica Nowak – "Francesca"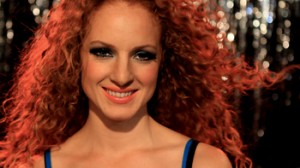 A talented and trained singer, Monica shows off her impressive pipes as Francesca.  Monica has played theaters in the U.S., Canada and England in productions such as Les Miserables, Man of La Mancha, and The Wiz.  She has appeared in several TV and web series', including the lead in the comedy "Three Guys and a Witch".  She is a graduate of Randolph Academy for the Performing Arts in Toronto.
Jon Freda – "Murray"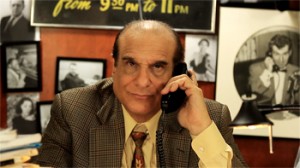 As a fan and student of Jimmy Durante, it wasn't hard for Jon to craft the role of the 1930's Vuadville throwback which is Murray, the girls manager. Jon is also a writer who recently produced and performed Imagine Dat!, a one man show centered around Durante's afterlife.  Jon additionally co-produced his own web series ("50 to Death") with Joan Barber and executive producer Norm Golden. He has appeared in numerous feature films, television shows, and off-Broadway productions.
Whitney K. Long – "Sabrina"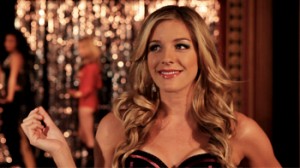 Whitney has been on off-Broadway and New York regional stages, in Julius Caesar, The Jew of Malta, and Rosencrantz and Guildenstern (for which she was awarded Best Supporting Actress by the Midtown International Theatre Festival).  On the screen, Whitney has appeared in Sex and the City: The Movie, Gossip Girl, 30 Rock, Stalked, and many other shows.
Jacquelyn Poplar  – "Mrs. Pavlofsky"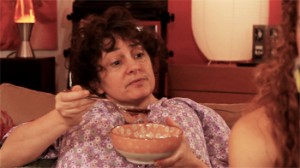 Jacquelyn has been in numerous theatrical productions and has played a variety of characters.  She is currently a screenwriter and has written Happy Hour, a one-person play, co-authored Sextangle, a modern commedia farce, and One Table, Two Chairs, a look at the comedy and tragedy of relationships.
Peter Iasillo Jr.  – "Mr. Pavlofsky"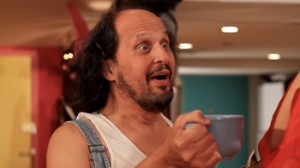 Peter is a character actor that has been seen in numerous commercials, television shows such as 30 Rock, Bored to Death, Person of Interest,  and can be seen in upcoming feature films Imogene and The Dictator.